Welcome to the new face of Halls for Hire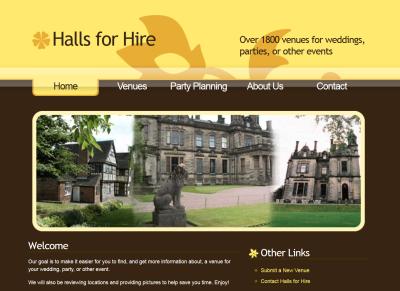 What began as a small project has grown to something much bigger, so it was about time to completely rebuild the site. We've upgraded to a great CMS (Content Management System) called ExpressionEngine, and created a completely new design. This does mean getting used to some changes, but there are so many benefits.
Responsive - The site now looks and works great at all screen size, from small phones up large TV screens.
Smarter search - Our new search can now return venues sorted by distance from a postcode or town and you can much more easily compare venues.
A good foundation - By rebuilding from scratch we're able to add many new features to help you find the perfect venue for your event.
There's many more exciting improvements to come and we hope you like them. Feel free to let us know on our Facebook page what you like or new features you'd especially like to see.
Thanks,
Paul & the team @ Westhouse Venues